Posts Tagged 'love your space'
Happy December! Here comes a new year and new decade. Let's start the new year off right by taking the time to declutter and discard of all the things that are only, well, taking up space! It is the season of giving! So, let's celebrate by not only giving to someone else, but also giving to yourself! Here are some tips on what you should be keeping and letting go of in the new year.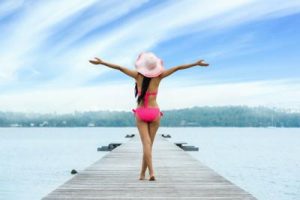 Give Yourself 3 Things…Let Go of 3 Things
Ask yourself this question, "Have I used this in the past 6 months?" Is the answer no? Then let it go! Think of your closet, and the clothes you haven't touched in a while, and probably never will again! Gather 3 things (or more!) and take them to your local shelter or your favorite donation. A good tip to think of when giving and letting go of 3 things – one for yourself, one for someone else and one for your home!
Organize the Newly Open Space
Let's go back to the closet. Now that you have let go of some of your clothes, wouldn't it be the perfect time to clean and organize the whole thing? Those shoes we all have on our closet floor that are so cluttered, sometimes we can't even find the other pair, let's take care of that problem while we are at it! Buy a shoe organizer that will fit in your closet, so you'll never have a missing shoe again. This goes back to giving to yourself and your home!
Bring Something In, Give Something Away
It is the holiday season and you will probably be having a lot of new things coming into your home. To prevent clutter from happening, try giving away something each time you get something new. If you have trouble with letting go or thinking of what to give away, try asking yourself, "Will I miss this item if it was gone tomorrow?" If the answer is no, let it go!
Learn From the Purge
To avoid making the mistake again this time next year, be mindful when it comes to shopping or how much stuff you are really bringing into your home. Start making smarter, more strategic choices going forward so you can avoid clutter.
Get Another Opinion
Do you need help with decluttering or purging? Or help with organizing? Another Opinion will help you get your new year started off right! Give Staci a call today at (314) 623-4594.
Live your best life! Yes, please! But how exactly do you do that? Well, in my opinion, you choose to. And believe it or not, your home plays a big role in successfully living your best life. Home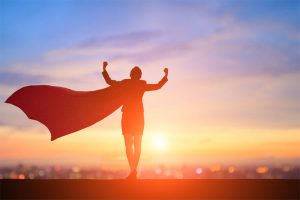 organization is more than just surviving day-to-day. With a little work and self-reflection, you'll have a home that encourages you to be your best self. So, who do you want to be? Here are 3 tips that will get you started!
Eliminate the 'Old You' Clutter
If you haven't taken a walk down memory lane in a while, it's probably time. I mean, a good sort and purge of all of the leftovers from your 'previous lives'. You'll find these things inside those 'Memories' bins in storage, and from your closet to that overstuffed jewelry box. We all have stuff weighing us down that we haven't dealt with or just never made a decision on. You have permission to shed the 'old you' and the things you don't like anymore, but especially if it's stale or a burden. Make way for the positive things you want to take up the space in your home, and also in your heart.
Fix Bad Habits
If daily life around your home is stressful and chaotic, it's time for change. Don't allow old ways and bad habits to challenge the daily life of you and your family. Take control of your surroundings by looking at your current patterns and behaviors, then reorganize your home so it positively impacts life. You can reset your course by creating new patterns that align with how you want to live. Now, you can focus on who you want to be.
Highlight Your Priorities
Time in your home is precious. It's limited and should be a source of good for you. Whether you prefer an active home or a relaxed one, make sure your surroundings are a good foundation for your wellbeing. Design spaces that encourage you to be the person you want to be. So, set up that workshop, or the reading nook or whatever that space is that you've been thinking about. It might just be the first step to becoming a whole 'new you'.
I hope you're living your best life! It's a choice you make every day. So, I encourage you to let go of the 'old you' weighing you down, fix what's not working and surround yourself with a positive home that supports the vision of who you want to be.
If you want help achieving the BEST YOU with an organized home, call Staci today at Another Opinion 314-623-4594.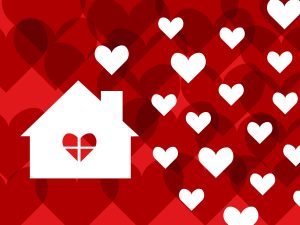 We're often told to follow our hearts, and I firmly believe that is good advice that works as well for interior design as anything else. At the same time, we're often told what we should love based on what's in style at that particular moment. Whether it's Pantone's Color of the Year, or a certain style of furniture, it can be tempting to try to convince yourself that you love what everyone else loves … but do you, really?
Love Your Space
Since you're the one who has to live in your space, you should make sure you absolutely love it. If the color of the year makes you want to puke, then you should absolutely not splash it all over your walls and furniture.
Your home is your space and it should be your sanctuary. If you don't feel comfortable with everything in it, what's the point?
Rules Were Meant to Be Broken
You can follow the rules, or you can choose to stand out. There's nothing wrong with painting the living room your favorite color, even if the "experts" try to tell you that color is too bold or oppressive. If that color makes you feel great, you should use it. Designing your space is all about creating a space you'll love, and if that means having your favorite color on display everywhere, then go for it.
It's OK to Be Trendy
At the same time, it's OK to go with the trend of the moment. If painting your kitchen the same color everyone else is painting their kitchen that year is going to date it, that's OK. There's nothing wrong with everyone being able to tell when you painted your kitchen as long as you love spending time in there while it's your kitchen.
Be Strategic
If you like keeping up with the current trends, here's a trick I like to use: select main pieces that work with everything and then choose trendy accent pieces. This makes updating your space to keep up with changing trends much easier and more affordable than redesigning the entire room (or house).
Ask for Help
Despite what some people have come to believe, professional designers and organizers are not here to tell you what to do with your space. We're here to use our knowledge of space, color, and light to help you create a home you'll love. We're aware of the current trends, and while we might guide you to certain styles that are popular if we know they align with your particular sense of taste, we would never tell you to create a space you don't absolutely love just because it's trendy. If you love it, then it will always be in style.
If you've been thinking of redesigning your space, but you're not sure where to begin, call me at (314) 623-4594 to get started today. We can go over trends, your likes and dislikes, and your goals for your space to help you create a home that is truly yours.