2021 Trends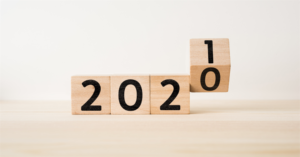 Trends… they inspire us to find design styles we love and want to surround ourselves with. And, after a challengingyear that forced most of us to stay at home, it could not be a better time to bring more comfort into your home. With a new year comes new trends! Here is what we are seeing come to light for the year 2021.
Mixing Wood Tones
Mixing wood tones can be daunting, but if done right, can make a beautiful accent in your home. If all wood tones are the same, nothing stands out and the room can fall flat. Try contrasting floor with furniture. For example, if you have a dark wood floor, try pairing a piece of furniture with more of a light wood color. Also, wood doesn't have to be brown. There are some beautiful grey stain colors out there if grey is more your style!
Modern Rustic
We are seeing more and more rustic homes, adding a touch of modern! The two can create a beautiful blend of old and new. Let's go back to mixing woods. Try adding some modern touches in with your wood tones and wa-la! You get the best of both worlds, a beautiful blend of modern and rustic.
White is Back
Remember when we were all painting our walls beige, or grey? While these are still gorgeous, we are seeing more and more white walls coming back into the picture! This is a classic trend that gives you more accent color options. White walls just give you that fresh and airy feeling that we all love.
At the end of the day a trend is just that, a trend. While they are fun, it is most important to decorate your home how you like! Call Another Opinion at 314-623-4594 and we can help you get your project done! What 2021 trends will you be trying?