Need Another Opinion?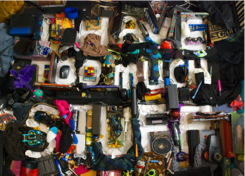 Have a cluttered room that is OUT OF CONTROL?
Are you DOWNSIZING or MOVING?
       Want to SIMPLIFY your life?
Another Opinion can:
Work by your side to help with clearing your clutter, motivate you and be your cheerleader
Guide you through the decisions you must make while sorting through your clutter
Prepare you ahead of the purge by defining goals and establishing an organizing plan
Assist with post-purge distribution of donation and trash
Emphasis on
Living with less stuff, enhanced well-being
Cherishing your memories and heirlooms
Developing a plan of action to keep clutter away
Benefits
Motivate you and initiate the purge
Find lost items
Save money – You'll realize you already own something you were planning to buy
Feel better and no longer overwhelmed with stuff
There are a number of ways we can work together. I can simply come in and do a pre-sort, breaking it down for you to digest a little at a time, or if we start with one room all the way up to the entire home, there are multiple options to suit your specific situation. Call us today!