We get to work on many
different
types of project
s
.
The best part… It's
the 'why' behind our
clients
'
project
s
that makes it unique and personal. And honestly, it's
the 'why' of a project that
helps us, their design consultant,
connect with our client's vision in a personal way.
A special project we recently completed has given us a happy our heart
, so let us share the
Instead of moving from a home they love, our clients chose to stay and renovate
. They grew
their
single-family ranch
by transforming it i
nto a multi-generation
al
dwelling.
And while adding
a separate home for to care for family,
they
were able to also fulfill a long-awaited dream of a
beautiful
kitchen
update
!
Family Suite: A Second Home Addition
Growing a home is not an easy
fe
a
t, luckily a
n unused side yard offered the perfect location to
attach a perfectly sized home for
1-2
additional family members.
Intentionally d
esigned to be
adaptable, the new 1,000 square feet allowed for future changes
for
any age or ability. A
separate front door
welcomes
privacy
and independence,
while a shared passageway keeps the
two homes, and family members connected.
The kitchen is a perfect location for a shared
passageway. It is the heart of the home, you know.
In the case of this home's transformation,
reusing
parts of the original kitchen
to create the
kitchenette for
the Family Suite. A simple reconfigure of the cabinets, lighting and other fixtures
made a perfect design
while saving money on the addition. It's always a project win when our
client is able to repurpose and save money. (Tip: Keep your cabinets clean and well maintained
When you give
,
you shall receive.
And it's our opinion that c
reating a space in your home to care
for family is a
sure
sign of a giver's heart.
So, a dream kitchen is what our client
gave themselves
in return. A vision that included beautifully crafted cabinets, warmth of natural stone and
copper,
a few technology upgrades, and
a unique
personal signature.
Our clients waited a long
time to see their vision become reality. It was surely the icing on the cake to wrap up this special
project for both this two-household dwelling and for us, their design consultant.
Click here to see what this client had to say about her experience with Another Opinion!
Every project we have
had the honor to work on
is special in its own way
.
Another Opinion
will
fit in where you need
us to complete your
project.
Helping Your Parents with Letting Go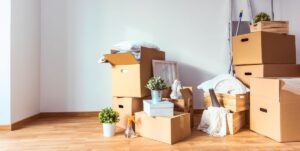 Have you tried telling your parents that it's time to declutter and to let go of some of things? How did that go? It's usually a difficult conversation because no one wants to be told to downsize. And sorting through a life-long collection of belongings is hard work. But I know you love your parents and want to help them. Whether you're standing by their side as they sort, or you're offering some advice on their decisions, it can be an anxiety-inducing and emotionally draining experience. So, I have a few tips I want to share with you.
It Has Sentimental Value
While it is okay to save things with sentimental value, it's also okay to let them go. There is a little guilt that comes along with sentimental items, the feeling that we must hold on to things that span time. It's important for your parents to know that they don't have to feel bad about getting rid of things. They might need to hear that they have permission to let things go, such as family heirlooms and your childhood artwork they've been holding on to for you. Sorting through special things can be tough but passing them along can be so rewarding.
A Lifetime of Collections
We are all collectors, of something, at every age. Your parents have been growing and curating their belongings, surrounding themselves with the things they love. So, having to minimize is a tough one. Instead of 'getting rid of' these items, use a 'less of' approach. Give them lots of time to select the most special 3 (or 5) pieces in their collection that they will keep.
We Might Need It Later
Probably not. And when the time comes, will we be able to find it or even remember we have it? It doesn't matter, because hanging on to things 'just in case' feels better. You can help your parents learn to live with less with a few organizing tips. First is to group like items, to eliminate duplicates scattered around the house. Then, sort areas by separating items used daily versus occasionally so they can find what they need when they need it. You'll be surprised by how many extras you find of those 'just in case' items.
We can help! Another Opinion has vast experience with clients of all ages; helping with clutter, organization and downsizing. Call Staci at Another Opinion 314-623-4594
2021 Trends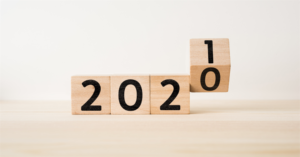 Trends… they inspire us to find design styles we love and want to surround ourselves with. And, after a challengingyear that forced most of us to stay at home, it could not be a better time to bring more comfort into your home. With a new year comes new trends! Here is what we are seeing come to light for the year 2021.
Mixing Wood Tones
Mixing wood tones can be daunting, but if done right, can make a beautiful accent in your home. If all wood tones are the same, nothing stands out and the room can fall flat. Try contrasting floor with furniture. For example, if you have a dark wood floor, try pairing a piece of furniture with more of a light wood color. Also, wood doesn't have to be brown. There are some beautiful grey stain colors out there if grey is more your style!
Modern Rustic
We are seeing more and more rustic homes, adding a touch of modern! The two can create a beautiful blend of old and new. Let's go back to mixing woods. Try adding some modern touches in with your wood tones and wa-la! You get the best of both worlds, a beautiful blend of modern and rustic.
White is Back
Remember when we were all painting our walls beige, or grey? While these are still gorgeous, we are seeing more and more white walls coming back into the picture! This is a classic trend that gives you more accent color options. White walls just give you that fresh and airy feeling that we all love.
At the end of the day a trend is just that, a trend. While they are fun, it is most important to decorate your home how you like! Call Another Opinion at 314-623-4594 and we can help you get your project done! What 2021 trends will you be trying?