Posts Tagged 'selling your home'
We get to work on many
different
types of project
s
.
The best part… It's
the 'why' behind our
clients
'
project
s
that makes it unique and personal. And honestly, it's
the 'why' of a project that
helps us, their design consultant,
connect with our client's vision in a personal way.
A special project we recently completed has given us a happy our heart
, so let us share the
Instead of moving from a home they love, our clients chose to stay and renovate
. They grew
their
single-family ranch
by transforming it i
nto a multi-generation
al
dwelling.
And while adding
a separate home for to care for family,
they
were able to also fulfill a long-awaited dream of a
beautiful
kitchen
update
!
Family Suite: A Second Home Addition
Growing a home is not an easy
fe
a
t, luckily a
n unused side yard offered the perfect location to
attach a perfectly sized home for
1-2
additional family members.
Intentionally d
esigned to be
adaptable, the new 1,000 square feet allowed for future changes
for
any age or ability. A
separate front door
welcomes
privacy
and independence,
while a shared passageway keeps the
two homes, and family members connected.
The kitchen is a perfect location for a shared
passageway. It is the heart of the home, you know.
In the case of this home's transformation,
reusing
parts of the original kitchen
to create the
kitchenette for
the Family Suite. A simple reconfigure of the cabinets, lighting and other fixtures
made a perfect design
while saving money on the addition. It's always a project win when our
client is able to repurpose and save money. (Tip: Keep your cabinets clean and well maintained
When you give
,
you shall receive.
And it's our opinion that c
reating a space in your home to care
for family is a
sure
sign of a giver's heart.
So, a dream kitchen is what our client
gave themselves
in return. A vision that included beautifully crafted cabinets, warmth of natural stone and
copper,
a few technology upgrades, and
a unique
personal signature.
Our clients waited a long
time to see their vision become reality. It was surely the icing on the cake to wrap up this special
project for both this two-household dwelling and for us, their design consultant.
Click here to see what this client had to say about her experience with Another Opinion!
Every project we have
had the honor to work on
is special in its own way
.
Another Opinion
will
fit in where you need
us to complete your
project.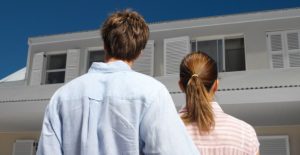 If you're selling your home, you're likely working hard on updates, cleaning and repairing. And, you're hoping that all of your hard work will be your worth it. Well, it's not just your home's condition, price and location that buyers are looking for. It's the emotional connection that seals the deal, and ultimately gets them to say yes, faster and potentially make a higher offer. You need to help them discover what is truly unique about your home. How do you do it?
Getting Them To Your Door, Then What
No pressure, but your photos are critical. Don't take preparing for the photographer lightly. Potential buyers need to be intrigued enough with what they see to ask for a showing. If your home is empty or virtually staged, you might get buyers to the curb, but will leave them feeling empty as well when they walk through the door. Vacant spaces make many people feel uncomfortable. But when a home is staged with furnishings it allows buyers to connect with the home, see its potential and feel at ease.
Give Them Moments
It's when they sigh and say, 'ah I think I could live here' moment. Give buyers intentional moments to emotionally connect with your home. Areas such as inside the front door, kitchen, family room, master bedroom and bathroom are fantastic to feature because they are spaces that invoke our emotions during daily living in our homes. When preparing to sell, you should consider how you want buyers to feel as they experience your home, from the curb all the way through to the back yard.
Eliminate Questions and Worry
The way you live in your home and how well you maintained it are a top concern for potential buyers.
They have high expectations, such as wishing for everything to be brand new and never been used. But in reality, you have to give them piece of mind. Your time, energy and some money for repairs and updates will show you've given the home some TLC. But a neglected home, with sights that are displeasing will give buyers increasing worries about its true condition.
As If The Home is Waiting For Them
They really do want to move in today. A buyer would, if they could. So, build on that excitement by showing the home as if it's waiting for them. Pack up your belongings and remove the stamp of 'your home' to appeal to as many buyers as possible. You want them to consider their daily life in this home, so you must free up space to allow buyers to dream.
Selling your home is a time to be empowered. So be a seller that gives buyers every opportunity to find what they are looking for. What truly makes your home unique to a buyer is not it's condition, price or location. It's the emotional connection they hope to make after viewing your photos.
You and your family can do a lot on your own to prepare for buyers, but you may need a professional eye to identify the flaws that could turn them off and the qualities that will draw them in. To get started, contact Staci for a 'Get Your Real Estate Ready' consultation today!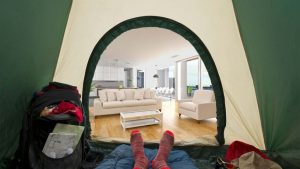 Staging your home for potential buyers is hard enough on its own, but maintaining that perfect look is even harder when you're still living there. When a house goes on the market, it has to be ready all day every day for potential buyers to take a tour. The house has to be at its most attractive and inviting, and let's be honest, none of us live in homes that are picture perfect at all times.
Curb Appeal
When I work with my clients, the first thing I do is take them on a tour of their house so they can see it through the eyes of a potential buyer. We start at the curb because that is where potential buyers will start deciding whether this is somewhere they want to live.
Not only does this mean the house itself has to be appealing (no leaning porches and no peeling paint), but it also means the yard and sidewalk have to be immaculate. In winter, you'll have to shovel the sidewalk as soon as it snows. In spring and summer, you'll want to keep the grass mowed and watered, but also keep the lawn clear of any clutter, including the hose. Every day you have to go over the lawn and make sure there's no stray trash or branches that may have fallen or been blown over to your yard. Remember: you have just seven seconds to make a good impression, so make it count.
Keep It Spotless
It's hard to keep kitchens and bathrooms spotless when they're in use, but any spot can turn off a potential buyer. This means wiping down the stove, the kitchen sink, and all the equipment in the kitchen before you leave for the day. Make sure all the dishes are washed and put away (don't leave anything sitting in the sink).
The same goes for the bathroom. Wipe down the sink, the mirrors, and the shower/bathtub, and store hygiene products out of sight (you might even have to put them in the car and take them with you).
In the bedrooms, make sure the beds are always made and there are no stray clothes lying around – clean clothes should always be put away, and dirty clothes in the hampers.
Creature Comforts
All the little things we love because they keep us comfortable need to be put away because they imply there might be something wrong with the house. For example, if you like to keep a fan next to the bed, it implies there isn't enough airflow in the house. Lots of blankets can make it look like the house doesn't get warm. If you get cold easily or you just like snuggling under the blankets, you won't have a chance to explain your story to the potential buyer about why you keep certain things in certain places.
Divide and Conquer
In order to make sure the house is staged and ready for potential buyers to tour the place every time you leave the house, everyone currently living in it needs to play a part in maintaining the home's staging. Come up with a list of tasks that need to be done in order to get and keep the home ready for tours and assign everyone in the house at least one thing on that list. Maintain a list of who has which job so you can make sure everyone stays on track.
Get Another Opinion
You and your family can do a lot on your own to make sure your home is staged for buyers, but you need a professional eye to identify the flaws that could turn them off and the qualities that will draw them in. To get started staging your home the right way, contact me or call me today at (314) 623-4594.