The Emotion Quotient: What Home Buyers Need From You To Say 'Yes'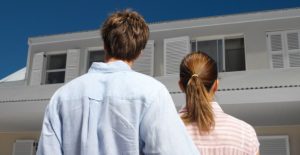 If you're selling your home, you're likely working hard on updates, cleaning and repairing. And, you're hoping that all of your hard work will be your worth it. Well, it's not just your home's condition, price and location that buyers are looking for. It's the emotional connection that seals the deal, and ultimately gets them to say yes, faster and potentially make a higher offer. You need to help them discover what is truly unique about your home. How do you do it?
Getting Them To Your Door, Then What
No pressure, but your photos are critical. Don't take preparing for the photographer lightly. Potential buyers need to be intrigued enough with what they see to ask for a showing. If your home is empty or virtually staged, you might get buyers to the curb, but will leave them feeling empty as well when they walk through the door. Vacant spaces make many people feel uncomfortable. But when a home is staged with furnishings it allows buyers to connect with the home, see its potential and feel at ease.
Give Them Moments
It's when they sigh and say, 'ah I think I could live here' moment. Give buyers intentional moments to emotionally connect with your home. Areas such as inside the front door, kitchen, family room, master bedroom and bathroom are fantastic to feature because they are spaces that invoke our emotions during daily living in our homes. When preparing to sell, you should consider how you want buyers to feel as they experience your home, from the curb all the way through to the back yard.
Eliminate Questions and Worry
The way you live in your home and how well you maintained it are a top concern for potential buyers.
They have high expectations, such as wishing for everything to be brand new and never been used. But in reality, you have to give them piece of mind. Your time, energy and some money for repairs and updates will show you've given the home some TLC. But a neglected home, with sights that are displeasing will give buyers increasing worries about its true condition.
As If The Home is Waiting For Them
They really do want to move in today. A buyer would, if they could. So, build on that excitement by showing the home as if it's waiting for them. Pack up your belongings and remove the stamp of 'your home' to appeal to as many buyers as possible. You want them to consider their daily life in this home, so you must free up space to allow buyers to dream.
Selling your home is a time to be empowered. So be a seller that gives buyers every opportunity to find what they are looking for. What truly makes your home unique to a buyer is not it's condition, price or location. It's the emotional connection they hope to make after viewing your photos.
You and your family can do a lot on your own to prepare for buyers, but you may need a professional eye to identify the flaws that could turn them off and the qualities that will draw them in. To get started, contact Staci for a 'Get Your Real Estate Ready' consultation today!