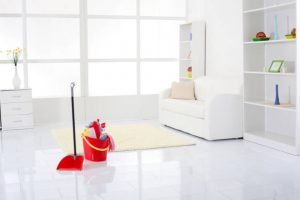 If your home does not look similar to a HGTV reveal, then you have work to do before listing your home on the market. Potential buyers have high expectations when they tour a home they might want to buy. Taking an objective look when you prepare your home for sale will help you see it from a buyer's perspective. Below we've collected some great tips to give your home a competitive edge and to maximize your profit.
From The Curb – They Will Judge The Book By Its Cover
A positive first impression is critical. What a buyer sees as they pull up to the curb will influence everything they see after that point. Power wash and repair the exterior, tidy up plantings and remove debris and excess from the yard. Add bright colors with flowers and a small seating area if there is enough space.
Clean, then Clean Again
Every inch of your home will be under the buyer's microscope, especially those areas typically neglected like lights, baseboards and vents. A disgusting bathroom and dirty windows easily distract potential buyers. But, a thorough deep scrub will have them comfortable in that the home looks to have been well maintained.
Let There Be Light
Lighting has a big impact on a buyer's experience by making rooms look spacious and inviting. Open up curtains and blinds to feature sunlight and maximize outdoor views through clean windows. Enhance light fixtures with bright bulbs of matching color for a consistent look.
Floors Are The Foundation of Preparation
Improving the appearance of worn out and damaged floors will keep buyers from turning away. Overall condition will determine if a DIY repair or replacement is appropriate, but the effort will be well worth the added value and return. Giving buyers a move-in-ready home will give you a competitive edge too.
Give Your House a Facelift
Fresh surfaces will turn back years of wear and tear in your home. Paint walls and trim, update cabinets and counters to give potential buyers the look of new and improved. Look for small ways to make your home more current, such as integrating technology.
Set The Stage
Show off your home's best features by keeping furniture and accessories to a minimum. Apply home staging techniques to help potential buyers make a connection with the home. And by staying neutral with colors and gender, your home will appeal to the widest audience.
As a seller, seize this opportunity to control how buyers will perceive your home. An objective eye and view from the buyer's perspective will give you a competitive edge and maximize your profit. Get Another Opinion for help with preparing your home for sale. Contact us today!