Lessons learned: Staci Shares About Purging & Organizing Homes
Lessons learned: Staci shares about purging & organizing homes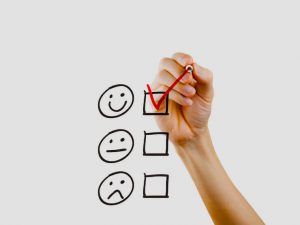 I see it all. The good, the bad and the ugly. So, don't be embarrassed or ashamed. We all have homes that are 'well lived in' with 'life happens' clutter lying around. Here's a few lessons worth sharing from my daily adventures as a Purge & Organize Consultant.
Keep your home flowing
Keep your things moving. I mean everything you see and touch daily- paper, clothes, food, everything. Besides a few storage spaces, every corner of your home should be part of your active life.
When things get stuck, they pile up
Wherever your hand lands, that's where it got stuck
Piles are where you will find the lost and forgotten
You'll have 15 of something before you know it, just because you can't find it
Deal with it!
Make a decision already. Sit down and do it already. Shrugging things off for later becomes contagious, and soon you're 'to-do list' is overwhelming. So, just deal with it already! You must move it forward!
If you bought it…. Use it!
If it's a project…. Complete it!
If you want to hang on to it…. Pack it!
If it's broke, you won't fix it…. Buy a new one!
Don't be consumed by your hobbies
This one tears at my heart strings. It is so easy to become overwhelmed by the hobbies we love. Whether it's collecting, crafting or an activity; the more we hobby, the more stuff we need to have for it. Be mindful:
Too many supplies can paralyze your creativity
That your hobby doesn't become an exhausting chore
Even your home décor has a shelf life
Ha, get it? Don't let your pretty things go stale. So, choose to surround yourself with things you like to look at. It's time for a change if you:
Say 'meh' when describing the design in your home
Can date your accessories based on relationship timeline
Suggest someone else's house for a party
Making shifts in your home will be good for your soul
I promise. I have never worked with someone who didn't feel better after a purge and organize session. Yes, it's tough work. But the rewards are so very worth it, so…
Clear the surface of miscellaneous stuff
Tear down the pile of random things
Open the door to the forgotten room
Choose to live with only the things you love
Nudge. Nudge. These lessons are intended to nudge you if you're stuck. Ask for help if you need Another Opinion. Call Staci at 314-623-4594.