Cultivate a Happy Home with Compromise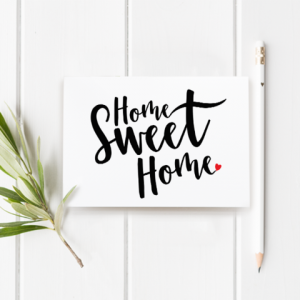 When it comes to keeping your home organized and running smoothly, you have to stay on your toes to manage the circus or it quickly turns to chaos. Add your family members in the mix and it takes all that you've got to keep the peace. You love them, but sometimes you might want to strangle them when they leave their stuff all over the place. With a little compromise and a new perspective, your home can be more organized and be easier to manage. Here's how you do it.
Having 'homes' is your foundation to organization
An organized home starts with everything having a 'home'. I repeat, you must have a home for everything. This is the hardest part, but it is critical to set yourself, and your home, up for success. Creating homes for your things allows you to set new rules in your home life with your family. There are no questions about where something goes if you make 'giving your things a home' a family affair.
Add drop zones
What is a 'drop zone' you ask? Well, this is the part that takes a bit of compromise. You let them be messy. But you get to tell them where to be messy. Deep breath. Create a few intentional spaces where everyone, including you, can drop your things without getting in trouble. Of course, everyone will still have be pick up after themselves, but it will be faster and easier to get done. When all the chaos is isolated in a specific zone, there will be less distraction when putting things away. And the bonus is when you realize there is a 'home' to put it!
Now you can let life happen
Here's the best part. You've done the hard work and you have made it easier on yourself. Everything has a home now, and you can drop your things when you walk in the door. The new rules you created help everyone be more accountable to a happy home life. Now enjoy a new perspective for keeping your home organized and running smoothly…. Begin cultivating instead of managing. Managing is just maintaining. But, when you cultivate your home the intention is to make your surroundings better. You'll be cultivating a happy home.
Get a little help if you need it
Another Opinion specializes in helping homeowners create positive relationships with their surroundings. If you want a little help getting started or finding compromise for your happy home give us a call. 314-623-4594