How To Be More Comfortable In Your Home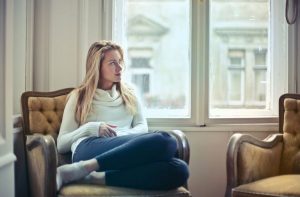 Have you ever stopped to think about how your home makes you feel? It's a very important question. Your overall wellbeing is directly affected by the condition of your home. If you struggle with clutter and home organization, then you certainly know the feeling of a toxic environment. It's time for a dose of self-awareness. It's time to reset by connecting your lifestyle with your home. Here's how to be more comfortable in your home!
First, recognize your feelings
Are you stressed with an unorganized home? Do shut down when you see piles? Have you stopped inviting friends over? Worried that you're teaching your kids bad habits. When your home negatively impacts your life, you will feel it mentally, physically, emotionally and financially.
Next, learn more about yourself
At one point, your home was organized, and it felt good. But as daily life happens, it's easy to neglect. To keep your home running smoothly it must remain current with your active life. So, look closely at the piles and pay attention to your patterns. Consider what changes you can make that will positively impact the organization of your daily life. Then, take the time to reset your home.
You've heard of creating 'homes' for your belongings
Make your 'homes' easy to commit to, so that you can expect and trust that items will be where you need them. Try to connect the activities in your home with the people who do them. Also, connect the location of items with the path they move throughout your home. When you take the time to connect your home with your lifestyle you will find a more peaceful environment.
Now, you can nurture a home that makes you feel good
When you nurture your home, you're fostering change as it happens, so that it will remain current with your active life. But you still have to commit to self-awareness. When you see a pile creeping up, take time to notice and reset the 'homes' if necessary. If you nurture your home you will certainly feel it. And the next time you think about the way your home makes you feel, you'll have an answer…  such as, relaxed, calm, grateful, confident, happy, peaceful ….
Get Help From A Professional
Don't be afraid to call a professional to help you get started. An outsider's perspective will give you clarity and keep you motivated to get your project completed.
Another Opinion will help you reclaim spaces in your home and find relief from overwhelming stuff. Contact Staci to start transforming your life!